NEWS
'Lost' Memorabilia Up For Auction This Summer!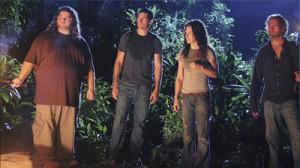 While the season finale of Lost is Sunday — to the utter devastation of Losties everywhere — owning Locke's wheelchair or Hurley's winning lotto ticket with the cryptic numbers 4, 8, 15, 16, 23, 42, will last a lifetime! Yes, that's right. There will be an auction of everyone's favorite Lost memorabilia for fans to own tokens from the show that will last a lifetime.
The California-based auction house Profiles in History is gathering more than 1000 props from the show to auction in a huge sale this summer, the Daily Mail reports.
Article continues below advertisement
Knowing the fanatic, loyal Lost fan base, Maddalena is confident sales will be high!
"This will be a watershed event, the most iconic TV show to ever sell its property," he said. "One of the reasons they the producers are doing this is that they want to give something back to the fans, who are so into the show."
An official date for the auction has not been set — other than "later this summer."
At least there is something to look forward to when our days on the island are over!