NEWS
Lucky 'Twi'-Hards Tweet About Oprah's 'Eclipse' Screening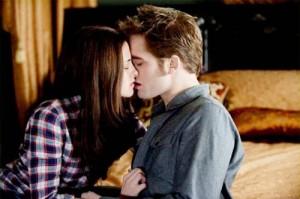 Oprah Winfrey is known for her generous treatment of her studio audience, famously giving away new cars and other expensive loot to deserving audience members. But her recent surprise may have been the biggest gift of all — granting a group of lucky Twi—hards access to secret preview screening of the Twilight Saga's latest installment, Eclipse!
The die-hard fans were part of Oprah's studio audience during a taping of The Oprah Winfrey Show with everyone's favorite cast — Kristen Stewart, Robert Pattinson, Taylor Lautner and Dakota Fanning.
Article continues below advertisement
@JustSoJazzyDiva OMFG @Twilight Saga #Eclipse was so freaking good!!! Blew Twilight & New Moon out the water!!! It was AMAZING!! YES!!! The leg hitch was in the movie!!! Suuuch a hott scene!!!
@Courtneex3 OH MY GOD!!!! Eclipse was absolutely AMAZING. Better then both New Moon & Twilight! Holyy crappp =O
Article continues below advertisement
@Nicolediscogrll I just saw Eclipse. Oh my F****G god. Best movie I have ever seen. The fight scenes the love scenes oh my god. Hands the whole time and cried and omfg. This isn't real. I love you Oprah. You will NOT be disappointed and the love sceenes are f'ng HOT. Turned me on a little.
@MochaChick8705 OMG!!! #Eclipse was so amazing!! Can't wait to go to the Oprah show tomorrow to see Rob, Kristen, Taylor, and Dakota!! Look for my tweets!!
@TrendingJB Just saw Eclipse!! AMAZING movie. That's ALL I'm saying.
@WTFKStew "Eclipse was amazing! Can't wait to see the final version! Best Movie Yet. :)
@twilightskittle ECLIPSE: BEST movie out of the series! It was so much more intimat...and the proposal was very touching.
@Shannon_Haile Sorry Eclipse was amazing, sorry I couldn't contain myself. Everyone should be GLAD the movie turned out
AMAZING.
@AlphieLJ was at the Eclipse screening for Oprah and what you are hearing on twitter is true. Two thumbs WAY up!
Tune into Oprah May 13 for the cast interviews and don't forget Eclipse hits theaters June 30.