NEWS
Lutfi's Lawyer: Britney Should've Testified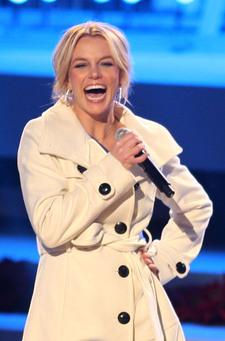 Judge Aviva Bobb heard closing arguments to decide if the temporary restraining order against Britney Spear's former BFF/svengali Sam Lutfi and her wannabe lawyer Jon Eardley should be made permanent.
Bobb told the open court that she will render her verdict by the end of the day. The bottom line argument, according to Lutfi's lawyer Bryan Freedman is that Britney, herself "did not suffer substantial emotional damage" as a result of Lutfi's phone attempts to contact her.
Article continues below advertisement
Freedman told OK! exclusively: "I will most definitely appeal any permanent order. Britney did not testify. No doctor or medical professional testified that she suffered enough to warrant a restraining order"
Britney's lawyer Joel Boxer countered: "There's much truth to the old adage that silence speaks volumes," meaning that neither Lutfi nor Eardley bothered to show up in court to testify in their defense.
Boxer tried to cement the idea that Lutfi and Eardley are "predators who patently threatened and extorted her through emails."
Despite signing an agreement last July to stay away from the Britster, Lutfi testified that he slipped her a cell phone via his sister, and that she then texted Britney 45 times.
Another court date in May is scheduled to decide who should pay whose lawyer fees for this whole thing.
Stay tuned for judge Bobb's final decision.