NEWS
Lynne Spears: "Say a Prayer for Britney"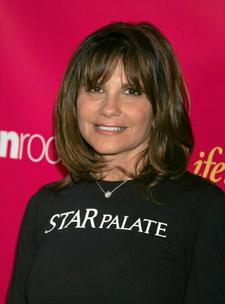 It's been a rough couple of weeks for Lynne Spears. First, right before Christmas, she revealed in an exclusive interview with OK! that her 16-year-old daughter Jamie Lynn is pregnant. And then Thursday night, she is forced to sit back and watch as her older daughter, pop superstar Britney Spears, is hospitalized after she locks herself inside her L.A. home with her youngest son.
So it was with a heavy heart that Lynne, speaking to TV's Access Hollywood by phone on Friday morning, asked for everyone to "just say prayers" for her daughter, who is now reportedly under constant medical and police supervision at Cedars-Sinai Medical Center.
Article continues below advertisement
While there had been reports that Lynne was flying to visit Britney in the hospital, she was photographed early Saturday morning at a cemetery in Kentwood, Louisiana, laying flowers at the grave of her sister.
Meanwhile, Lynne's ex-husband, Jamie Spears, was among the first to visit his estranged daughter at the hospital late Thursday night. It was the first time he'd seen Britney in months.