NEWS
Madge's Equestrian Demands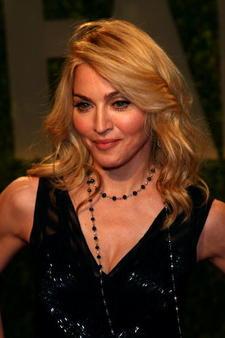 Madonna is reportedly house hunting in the Hamptons for a home this summer, but some of her equestrian demands are rubbing the residents the wrong way.
Page Six reports that after boarding her horses at the Wolffer Estate Vineyards in Sagaponack, Madge presented the estate with a 10-page list of demands. A source tells the column that among the things listed was the rule that "no one could be riding in the ring at the same time she was. It was laughable. They turned her down flat."
Article continues below advertisement
Meanwhile, she's keeping her horses at her friend Steven Klein's place, which is where she had her tumble a few weeks ago.
Neigh -- er, nay, says a rep for the singer, telling Page Six, "Madonna never had any discussion nor were demands made regarding her storing horses there. There is no 10-page list of demands. None of that is true. No info regarding where and if she's house-hunting. I get calls all the time about different places saying she's looking to buy there in 10 different states."