NEWS
Madonna Adoption Ruling Expected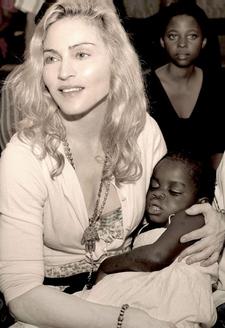 Madonna will know tomorrow whether or not the Malawian High Court will let her take home four-year-old Mercy James, the AP reports.
Madge's lawyer Alan Chinula broke the news, saying that the ruling will be issued at 9 a.m. Friday.
The Material Girl appealed to the High Court after a lower court denied her bid to adopt Mercy because she hadn't been screen in that country for the proper length of time, a requirement not in place when she adopted son David Banda from Malawi in 2006.
Article continues below advertisement
Madonna has founded a charity, Raising Malawi, which helps feed, educate and provide medical care for some of Malawi's more than 1 million orphans, half of whom have lost parents to AIDS.