NEWS
Madonna Heads Out With Her Latest Boytoy Accessory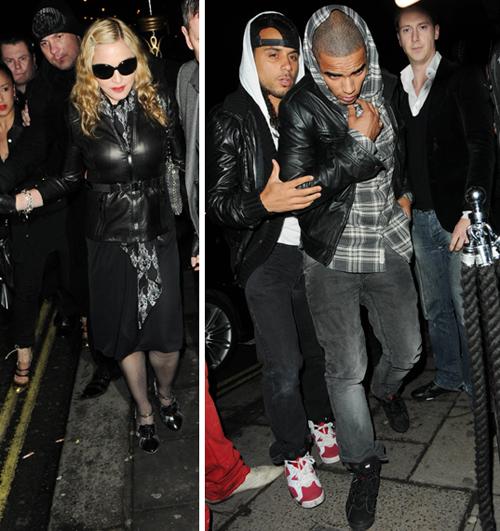 For all the pretty young things out there, it must be fun to hang out with Madonna. You get to go to clubs and have your picture taken all the time, and oh yeah, run for your car at the end of the night as you're swarmed by crowds of photographers. Madge seemed to be having fun out and about with new boytoy Brahim Zaibat last night in London at Aura nightclub.
OK! GALLERY: MADONNA DELIVERS AWARD AT FASHION DELIVERS EVENT
Article continues below advertisement
The twosome made a valiant effort to get through the crowds to their awaiting vehicle, at which time they were whisked away from all the hullabaloo surrounding their appearance.
OK! GALLERY: MADONNA, LOURDES & T-MOM MAKE UP MATERIAL GIRL TRIO
Actually, we take all that back. Hanging out with Madonna looks downright exhausting!