NEWS
Madonna Makes PETA's Worst Dressed List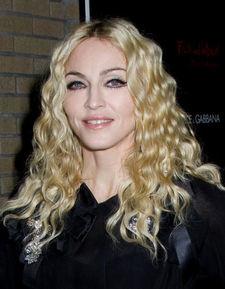 PETA, (People For the Ethical Treatment of Animals) has just released it's 2009 list of Worst Dressed celebrities and-- surprise, surprise--Madonna has made the cut.
On it's official website, the organization writes, "The masses have spoken! This year's biggest fur offender--by a mile--is... Madonna! When you see Madonna in fur, you realize why nobody has copied her style since 1984. We know that she's on the prowl for a young cub, but someone needs to tell Madge that wearing fur doesn't make you a cougar."
MORE ON:
Maggie Gyllenhaal
Article continues below advertisement
Other stars who made the Worst Dressed list include Mary Kate and Ashley Olsen, Kanye West, Maggie Gyllenhaal, and Elizabeth Hurley.
Always known for going above and beyond when it comes to making a statement, PETA made an especially tough crack at the Olsen twins, saying, "Since fur adds 20 years and 20 pounds, maybe Mary Kate and Ashley think their matronly wardrobe will deflect the gossip about bulemia. Somewhere, someone is missing a matching pair of Bigfoot bobble head dolls."