NEWS
Madonna Top Cash Queen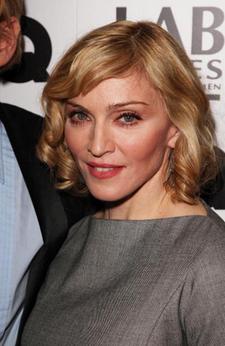 Nobody beats Madonna: The Kaballah mama topped Forbes list of the top selling
"Cash Queens" of 2007, raking in more than $72 million last year, thanks to her successful Confessions tour and lucrative deals with clothing retailer H&M.
Madonna beat out second-place winner Barbra Streisand by $12 million; Babs made $60 million last year, and third place contestant Celine Dion raked in $45 million, due in large part to her Las Vegas concert series.
Article continues below advertisement
Other top earners include Shakira ($38 million), Beyonce ($27 million) and Gwen Stefani ($26 million). Last year Christina Aguilera ushered son Max into the world, and managed to make a pretty penny, too. The "Ain't No Other Man" singer made $20 million last year.
Poptastrophe Britney Spears raked in $8 million last year, despite personal dramas.