NEWS
Maggie Gyllenhaal & Ramona Are Ladybug Ladies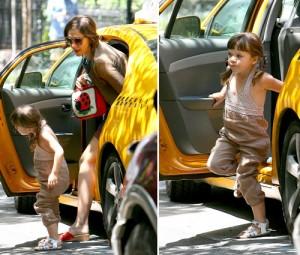 We don't get to see Ramona Sarsgaard out too often, so it's fun to see how perfectly adorable this three-year-old is lately! Maggie Gyllenhaal took her tot, with hubby Peter Sarsgaard, out in a cab in NYC on Tuesday, even grabbing her daughter's ladybug lunchbag for her! Or is that Maggie's purse? Either way, gotta say, we love the pigtails!
Article continues below advertisement
Maggie and Peter are pretty savvy at keeping their family life private, so this brief peek is definitely an exception to the routine!