NEWS
'Magic Mike' Star Channing Tatum: "It's Harder Than Anyone Thinks for Guys to Be Sexy"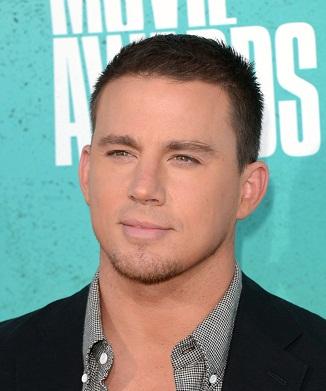 We're not sure the ladies who will flock to see Channing Tatum in Magic Mike on June 29 will agree with some of the statements he made to the Los Angeles Times regarding how difficult it is for him to be sexy, but they will surely appreciate his efforts!
OK! GALLERY: CHANNING TATUM IS SEXY AND SHIRTLESS ON MAGIC MIKE SET
"It's harder than anyone thinks for guys to be sexy... Girls can just do it, just walking.... Guys, it's not the same thing. Especially when you put them in a thong," Channing said. "Everything you're trying to do to be sexy makes you look like a clown. I challenge any guy to go and try to be sexy to his girl. It's a very humbling experience."
Article continues below advertisement
OK! NEWS: MATT BOMER UNVEILS HIS CHISELED CHEST IN LATEST MAGIC MIKE STILLS
Of course, Channing isn't the only one trying to be sexy in Magic Mike. The film also stars Alex Pettyfer, Joe Manganiello, Matt Bomer and Matthew McConaughey. That's definitely a lot of sexy guys! But, they aren't the only reasons to see the movie.
"I got the call and talked to Steven Soderbergh, director, and within 10 minutes when he pitched it to me, I was on my knees in my kitchen, banging the floor, laughing," Matthew told the Los Angeles Times. "I love the idea of these corny little subcultures and worlds, and Steven's great at it."
The movie has its dramatic elements as well, as Channing's character starts to evaluate whether or not he wants to continue dancing.
"You get in at 18, and halfway through 19 you look around and you're like, 'Man, I don't want to do this,'" Channing related. "I never really enjoyed taking my clothes off. That was a weird thing. I really enjoyed the dancing, the performance of it all, the craziness of the life. But I would always take my pants off and run off stage."
If you were keeping score, that's sexiness, comedy and drama. Sounds like a winner to us! Will you be catching Magic Mike in theaters on June 29?