NEWS
Maks back on DWTS!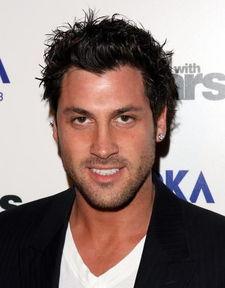 OMG! Dancing With the Stars won't officially reveal their new lineup till next week, but the TV Fanatic knows one person who is definitely confirmed for the show.
Professional dancer Maksim Chmerkovskiy will be returning to the stage for the series' seventh round when the new season premieres next month.
"I'm getting ready to move back to Los Angeles to start rehearsals for Dancing with the Stars," he tells the TV Fanatic.
Article continues below advertisement
The 28-year-old Russian hottie took a break last season to spend more time working with his dance schools on the east coast.
Now Maksim is looking forward to tripping the lights fantastic back on the DTWS stage.
"I've had wonderful partners each season I've been on, so I'm hoping to continue my streak of being able to work with amazing talented ladies," he tells me.
Hmmm, I'd make just like Kim Kardashian and stock up on hot dancewear too if Maks was my partner!
Dancing With the Stars, season premiere, airs Monday, Sept. 22 at 8 p.m. on ABC.