NEWS
Maksim Chmerkovskiy Minces Words With 'Dancing With the Stars' Judge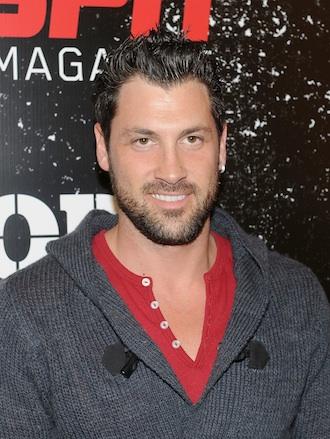 Last night was Broadway night on Dancing With the Stars but aside from top performances by Ricki Lake and J.R. Martinez, the big news was Maksim Chmerkovskiy calling out one of the judges! After Len Goodman said Hope Solo's performance was her worst of the season and indicated he's been in the business for 50 years, Maks retorted, "Maybe it's time to go."
After the audience collectively gasped, Maks basically said their critique was "disrespectful." After convening in the contestants' holding pen, Maks really let loose and told co-host Brooke Burke Charvet, "With all due respect, this is my show. I helped make it what it is."
Article continues below advertisement
According to The Hollywood Reporter, the dancing pro also realized the field day naysayers would have with his comments. "If anything, I've been under the radar this entire season. All of a sudden the haters are like, 'Now we have something to talk about.'"
What it really boils down to, though, is not listening to what other people think. Unless of course, they're your supportive mother. He told reporters, "I got an amazing text from my mom and I couldn't give a f--- what anybody else says."
As for the actual text itself? His mom wrote, "I love you very much. You're the best."