NEWS
Malan's Musings: Fashion Friday Is Here!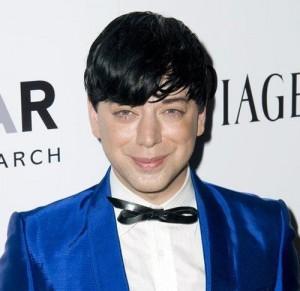 Every week at okmagazine.com, accomplished designer Malan Breton takes a look back at the week in fashion — the Do's, the Don'ts and everything in between! Join Malan and OK! for Fashion Fridays!
Lights, camera... Darlings! Imagine a 300-foot tall spiral staircase, and every Hollywood glamour icon, lining each and every stair.
As if the great Vincent Minnelli gave us a soliloquy of Hollywood's old time glamour in the modern day, imagine this with stars like the incomparable Blake Lively, stunning in this red masterpiece, created by Marchesa.
Article continues below advertisement
OK! GALLERY: RYAN REYNOLDS, BLAKE LIVELY & MORE STARS CELEBRATE ACHIEVEMENTS AT CINEMACON
Or my stunning friend Michelle Monaghan in this beautiful yet classic piece by Versace.
Three steps down the ageless beauty, Helen Mirren, though somewhere in there would have to be the Lucille Ball's in Adrian, the Marilyn Monroe's in Jean Louis, the Audrey Hepburn's in Givenchy , and then perhaps one of the most beautiful woman of our century, Nicole Kidman in L'Wren Scott.
OK! GALLERY: COUNTRY STARS LIGHT UP THE RED CARPET AT 2011 ACM AWARDS!
Oh, darlings, if only Hollywood were always that glamorous. Alas, fashion has its moments, slimy moments at that, HA! But even in the pits of slime created by the marketing directors at Nickelodeon, there is a starlet so chic, with such brilliant fashion sense. The beautiful Ariana Grande. Rosario Dawson gets more and more beautiful with time. And darlings the ultimate modern day goddess, Sofia Vergara!
Article continues below advertisement
Love and Glamour,
Malan
P.S. Want to see what I have been working on? It's this gown OUI for Mattison by Malan Breton. So glamourous! BISOUS!