NEWS
Malan's Musings: Fashion Friday is Here!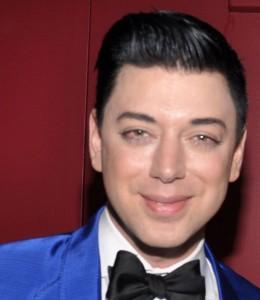 Every week at okmagazine.com, Project Runway alum and accomplished designer Malan Breton takes a look back at the week in fashion — the Do's, the Don'ts, and everything in between! Join Malan and OK! for Fashion Fridays!
Darlings! It's that time again! This week we journey to Hollywood! Thank you for flying Breton Airways! All exits are located at the...
Well darlings, the ever so stylish Reese Witherspoon took a fashion exit this week, looking demure in her "I do not know where the pleats go" flight attendant costume. Actually this ensemble may be more suited for a day shift at the local $12 bus depot.
Article continues below advertisement
OK! GALLERY: REESE WITHERSPOON IS PERFECTLY PUT TOGETHER
Perhaps she was studying for a role, she is usually so chic!
It's difficult for me to understand why people do not automatically wake in the morning wearing exaggerated shoulder pads and vintage Dior, Ha! Today's Lady GaGa moment was brought to you by Sarah Jessica Parker in Hocus Pocus. Darlings! Give the girl a break, she is one of the hardest working women in music, she's allowed to have a moment.
OK! GALLERY: LADY GAGA GOES GLAM-LESS IN BORING BLACK
And now for ... The Week in Cruise! Children's wear chic will never be the same now that fashion maven Suri Cruise has come onto the scene, mixing bunny ears, donning chic mary janes, to simple chic party dresses.
OK! GALLERY: SURI BRINGS THE GLAM BACK TO THE BIG APPLE
Suri lends her incredible style sense to many brilliant looks. I cannot wait to see whats next for the little one! She is one of Hollywood's best dressed and will be that way for years to come. Could Suri Cruise be the next Audrey Hepburn? Only time will tell!
Article continues below advertisement
"I got chills, they're multiplying!" And Taylor Lautner can do no wrong, suited up or going casual a la James Dean meets Danny Zuko. This star of film and screen is an icon for the fitness conscious and fashionable men around the world.
OK! GALLERY: TAYLOR LAUTNER GETS GREASED UP IN PARIS
Demi Moore just gets more and more beautiful with each year. It amazes me! She looks stunning in Versace at the opening of her newest film. Demi is proof that you can have everything in life — the perfect husband, career, family and more.
OK! GALLERY: DAVID & DEMI KEEP UP WITH THE JONESES PREMIERE
And now for the hillbilly chic moment of the week... Lea Michelle was channeling her inner Dolly Parton at the spring premiere of Glee. This dress, though figure flattering, left me wondering if she would pull out her banjo and sing a song from the "good old days!" 'Look Ma' Clampett she "done" roped herself a belt!' Literally darlings! There is a rope tied around her waist!