NEWS
Malan's Musings: Fashion Friday Is Here!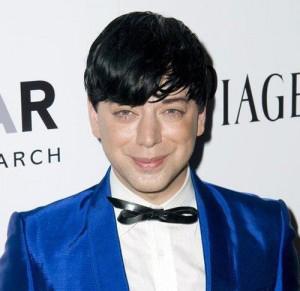 Every week at okmagazine.com, accomplished designer Malan Breton takes a look back at the week in fashion — the Do's, the Don'ts and everything in between! Join Malan and OK! for Fashion Fridays! From the beautiful shores of Malibu comes Malan's musings. This week on the red carpet I found the perfect mix of color, sparkle, and SHINE!
And darlings, can Gwyneth Paltrow shine! She is one of the most stunning all-American faces in Hollywood and what hungry man would not glow for a recipe and a story from her latest book! OMDs, she has the best recipe for chili ever!
Article continues below advertisement
This week's Kardashian sighting is brought to us from the red carpets of the MGM Grand. MGM, who gave us beauties like Elizabeth Taylor, Marilyn Monroe, and more. Kim Kardashian fits the mold beautifully. She is stylish chic, not afraid of color or pattern, and BEAUTIFUL!
OK! GALLERY: KIM KARDASHIAN KEEPS COOL AT WET REPUBLIC
I think Kourtney Kardashian is lovely but Scott Disick, OMDs! He is one of the last real arbiters of men's style, never once have I seen him look anything but stunning! For all of you men out there who read my column, take a lesson from this man, he knows what he is doing and does it bloody well!
Article continues below advertisement
Love and Glamour,
Malan Breton