NEWS
Malan's Musings: Fashion Friday is Here!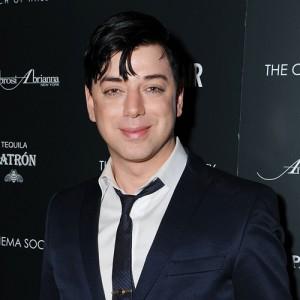 Every week at okmagazine.com, Project Runway alum and accomplished designer Malan Breton takes a look back at the week in fashion — the Do's, the Don'ts, and everything in between! Join Malan and OK! for Fashion Fridays!
Darlings, it's Friday! This week had stellar beginnings with the Met Costume Gala where celebutantes and designers showed their fantasy couture.
The favorite of the night had to be Jennifer Lopez in Zuhair Murad. She epitomized glamour! Another favorite was hostess of the night, Oprah Winfrey, wearing the most stunning Oscar de la Renta in my favorite color, blue. For a little playtime fun Katy Perry in The Blondes lit up the red carpet. She looked like Olivia Newton John circa Xanadu!
Article continues below advertisement
OK! GALLERY: STARS FLY FASHIONABLY SOLO AT MET COSTUME GALA!
Glamour was everyone's favorite cocktail for the night including performer Lady Gaga. But the most beautiful woman on the carpet had to be Anne Hathaway in Valentino couture.
Stylists were quite busy this week with so many events, one of them Time Magazine's 100 most influential people gala at Lincoln center, where the true winner of the night was Taylor Swift. Leah Michele is a beautiful girl and über talented, but both times I have seen her on the carpet I have to say, she could be so much more! I invite you to come see Malan Breton on Fifth Avenue next time you are in NYC, darling!
OK! GALLERY: TIME HONORS MOST INFLUENTIAL PEOPLE IN THE WORLD
Demi Moore and Betty White stunned while Donatella Versace showed us cougar chic. She has a body to die for and her Versace gown was stunning, hitting all the right spots perfectly!
But alas, poor Giuliana Rancic. Do not stare at this image for more than 10 seconds or you will have a headache! Talk about a pretty lady in shocking pink! And the doily applique? OH MY! Gayle King stunned, showing how classic beauty can be, by far, the most beautiful of all.
Article continues below advertisement
The southern belles showed their most beautiful hats and gowns at the 136 Kentucky Derby bash. By far the most adorable couple of the week were Pete Wentz and wife Ashlee Simpson-Wentz dressed as if they stepped out of the Great Gatsby.
OK! GALLERY: STARS SHINE AT KENTUCKY DERBY
And looking as beautiful as ever, Rebecca Romijn, in the Ellen Christine Millinery/Grey Goose hat. The hat is up for bid through Clothes Off Our Back. Proceeds from the auction benefit the Barnstable Brown Foundation for diabetes research.
Darlings, lets take a trip to Paris with Justin Bieber! Justin knows heartthrob chic, from the trainers to the fitted leather jacket, he looks runway chic, and the hair — I have seen hundreds of people in NYC sporting the Beiber-do.
OK! GALLERY: JUSTIN BIEBER'S FRENCH FANS SAY OUI, OUI!
Well, my darlings! Until we meet next Friday, have a glamorous week and try each day to feel a little more radiant, because luminous style makes everyone feel like a star!