NEWS
Malan's Musings: Fashion Friday Is Here!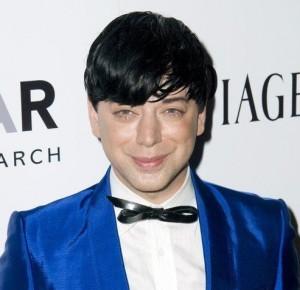 Every week at OKmagazine.com, accomplished designer Malan Breton takes a look back at the week in fashion — the do's, the don'ts and everything in between! Join Malan and OK! for Fashion Fridays!
Daaaarlings, there comes a time where fashion takes an unannounced break on the red carpet, this week was one of them. so I have chosen three of my favourites.
Rihanna, Kelly Osbourne, and the incomparable Anne Hathaway. Each so unique, but so eloquent in their styling.
Article continues below advertisement
Rihanna is so exciting as a woman who enjoys embellishment and plume, I love this feather plumed top she is wearing, it is simply divine and the colour on her is STUNNING!
OK! GALLERY: RIHANNA POPS ACROSS THE POND TO PROMOTE PERFUME
Kelly, though I do not enjoy her comments in the press on my darling Kate Middleton, I do love her style. She looks like a '50s pinup a la Lichtenstein in this beautiful ensemble and I loooooove her mother, Sharon Osbourne, perhaps one of the nicest women I have ever met in Hollywood and beyond.
Well darlings, I am off... Fleeing NYC to avoid the hurricane. But until next week I wish you Love and Glamour,
Bisous,
Malan Breton