NEWS
Malan's Musings: Fashion Friday Is Here!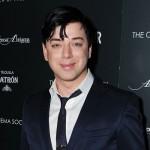 Every week at okmagazine.com, accomplished designer Malan Breton takes a look back at the week in fashion — the Do's, the Don'ts, and everything in between! Join Malan and OK! for Fashion Fridays!
Mirror, mirror, on the wall... Who wore the longest train of them all? Eva Longoria Parker, Kate Beckinsale, Cate Blanchett, or Aishwarya Rai Bachchan?
Knowing how tall these stunning women are only proves they are among Hollywood's most poised. Alas, it was glorious at Cannes! Couture fantasia like one only dreams. Dior, Valentino, Gucci Premire and McQueen were highly represented especially at the opening of Robin Hood. And who does not love Dame Helen Mirren looking seductively elegant in classic black!
Article continues below advertisement
OK! GALLERY: JENNIFER HUDSON FLAUNTS HER FIGURE IN CANNES
He is unspeakably handsome, he can read, hold an intellectual conversation and yes, Robert Pattinson, even on an off day, knows how to express his inner thoughts without using words! "Courier Scum"?!? Ha ha! Brilliant! An inside joke, darlings!
OK! GALLERY: R-PATTZ HITS THE WEST COAST
Darlings! If all of America left Lindsay Lohan alone for a week perhaps she would have a chance to get her head above water. Poor darling does not look happy even in the happiest city in the world, Cannes! Perhaps she ripped her dress, it appears to be fraying at the hem. A last-minute fashion alteration? We all know about those.
Article continues below advertisement
OK! GALLERY: PARIS, NICKY & LINDSAY PARTY IT UP IN CANNES
International jet-setters (insert voice of Robin Leach) Paris and Nicky Hilton, take us from fresh, and fun, to Cannes Chic! Dancing in what looks like a million dollars worth of Chopard, the celebutante duo seen together again brings back (insert Malan Breton voice) fond memories of New York City! The city that gave us all the lustere of a diamond and catapulted us into the stars!
Mom jeans for men alert! OMG! Darlings! Scott Disick should never eve ever leave the house looking like this again! It's the male version of mom jeans!
OK! GALLERY: KOURTNEY & SCOTT TAKE THEIR TOT OUT FOR DINNER
Darlings look! It's Cameron Diaz looking stunning en ROUGE! Is that Agnes Moorehead standing next to her? Ha! Just kidding! Mike Myers, you look so dapper! But please open your bottom button!