NEWS
Malan's Musings: Fashion Friday Is Here!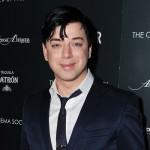 Every week at okmagazine.com, accomplished designer Malan Breton takes a look back at the week in fashion — the Do's, the Don'ts, and everything in between! Join Malan and OK! for Fashion Fridays!
"Start spreading the news! I'm leaving today! I want to be a part of it...." Oh darlings it's that time again and alive and well in NYC was the premiere of Sex in the City 2 this Monday!
With over a ten million dollars in fashion alone not including the couture! It's unfortunate they could not have spent a few more dollars on the script! This red carpet brought out the best of NYC. There was more spray tan and botox on a red carpet then at the class of 1933 reunion! But alas what is beauty without a little work, I love how radiant I look after a visit to my doctor Sean Su. Darlings!
Article continues below advertisement
OK! GALLERY: SATC2 FAB FOUR & CAST SHINE AT BIG APPLE PREMIERE!
The ladies stunned in everything from Sarah Jessica Parker's stunning neon Valentino, Kim Catrall's Naeem Khan, Cynthia Nixon gave classic glamor in Carolina Herrera. But the winner of the night was Kristin Davis in none other then a 1950's vintage Jean Desses. She looked fresh, youthful, and ultra glamorous. OH!!! and Liza Minnelli, how we love you! BUT!! please direct your stylist to the closet and not the kitchen. He accidentally wrapped you in the cellophane that was meant for last nights left overs.
OK! GALLERY: SATC2 CELEBS GET CLOSE AT PREMIERE AFTER PARTY
Fast forward to the brilliant after party that was held at Lincoln center. Themed in arabic motifs, Sarah and Matthew Broderick arrived looking beautiful, one of the sweetest couples in Hollywood. And Sarah I love that you are a risk taker when it comes to fashion.
Darlings!!! To go from Desses to disco ball ...hmmmm?!?! Not so chic! Sorry Kristin! Even the men gave us high style, Mario Cantone, looked absolutely classic Hollywood! Max Ryan, not so much in what looked like a $2.00 sale shirt from a shop on the Jersey Shore. It was Sex in the City, a night in fashion that even rivaled the red carpet at the Academy Awards.
Article continues below advertisement
OK! GALLERY: THE STARS BID FAREWELL CANNES AT CLOSING CEREMONY
Cannes came and went, sadly the funnest party of the year came to a close but not without one last night of glamor! Salma Hayek looked so radiant in the most beautiful gown I saw at Cannes. Her closing ceremony couture left me remembering why it is we all go there every year. Like poetry it rang out saying Bon Voyage and Au plaisir de Vous revoir.
And we will leave it at that! I could go on to say Kirsten Dunst looked like an off duty nurse in her azure number, but I won't! Oops did my private thoughts just become public. HAHA!
OK! GALLERY: JAKE GYLLENHAAL SWOOPS INTO NYC
Jake Gyllenhaal is quickly becoming one of my favorite men to watch on the red carpet, he has style, charm, elegance of an old hollywood star and work-boots?!?! Perhaps he was going to go build a house after this premiere, But wait this is NYC, they do not have houses here. Perhaps he was at boot camp training before hand and forgot his dress shoes I have done that before!
Article continues below advertisement
OK! GALLERY: KATIE & SURI SPEND THEIR SUNDAY SHOPPING!
Darlings its that time again.... Cruise Time. Fashion's little maven Suri Cruise looks Tres chic in a beautiful blue and white zodiac floral number. Katie Holmes and Tom Cruise have taught fashions newest darling great style. The Cruise family epitomizes health, beauty, glamor and style!
OK! GALLERY: NICOLE KIDMAN BRINGS ON THE GLAM IN HONG KONG
Nicole Kidman has always epitomized great style to me, She is 5'11 and has the skin of a porcelain doll. Seen here in two magnificent retro 50's inspired looks she continues to leave us wanting for more.
OK! GALLERY: MICHELLE WILLIAMS STEPS OUT IN STRIPES IN CANNES
Michelle Williams in Cannes gives up Pixie chic, so charming and playful in her french sailor inspired striped skirt.
Well, my darlings! Until we meet next Friday, have a glamorous week and try each day to feel a little more radiant, because luminous style makes everyone feel like a star!
Malan
Available now for at www.malanbreton.com is the Malan signature limited edition bag collection, the Zelazo bag!