NEWS
Man Candy: Super Bowl Special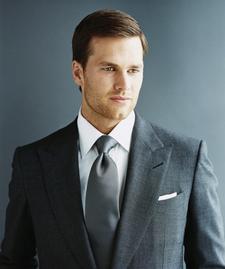 Not all eyes will be on the scoreboard during Sunday's Super Bowl — not with the lineup of Man Candy candidates taking the field during the big game between the New England Patriots and the New York Giants.
Both Patriots quarterback Tom Brady and his Giants counterpart, Eli Manning, received marriage proposals during the media frenzy that is Super Bowl Week, but Tedy Bruschi, Pierre Woods, Osi Umenyiora and Mike Vrabel are just a short list of other players raising temperatures in Phoenix. So while fans across the country are debating which team will go home as champs, we know the more important question:
Article continues below advertisement
Is Tom or Eli leading the team with the hottest guys in helmets? Vote now!