NEWS
Man Held in Death of Real Housewives Star's Ex-Fiancé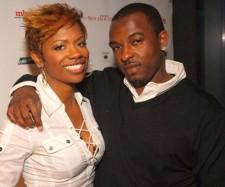 Frederick Richardson, a strip club worker, is being held without bond in the death of Ashley Jewell or "AJ," the Associated Press reports. AJ was Real Housewives of Atlanta cast member Kandi Burruss' ex-fiancé. He died at a hospital after a fight at an Atlanta strip club.
Frederick has been ordered by Magistrate Sylvia McCoy to be held on a voluntary manslaughter charge in AJ's death.
The Atlanta Journal-Constitution reports that Dennis Scheib, Frederick's attorney, tried to convince McCoy to dismiss the charges because a cause of death has not been determined.
Article continues below advertisement