NEWS
Man Wants Rihanna Off His Lawn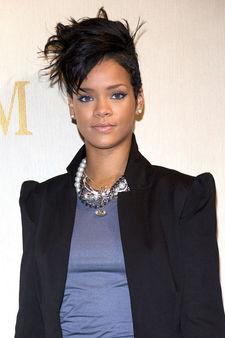 Rihanna might just have another reason to appear in court soon, as her current neighbor is suing mad that she's allegedly letting cars drive over his lawn to get to his property, TMZ reports.
Christian Moeller lives next door to the house Rihanna has rented from Stephen Yacobian in L.A. Those two had a deal a few years ago called an easement, where Yacobian could drive cars on a portion of Moeller's property.
Article continues below advertisement
But after a renovation, the easement wasn't being used. And now Moeller says Rihanna lets cars drive on his lawn to get to her driveway, and he's suing over it. He also says sometimes cars just sit there, ruining his lawn.
Moeller wants to end the easement, and is suing Rihanna for allowing people and cars to trespass on his property.