NEWS
Mandy Moore's a Good "Fake" Kisser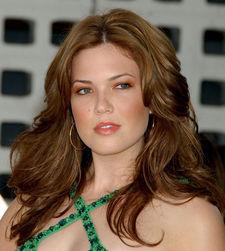 makes a sizzling guest appearance as a tattooed bad girl who woos the newly single Ted () on the season premiere of How I Met Your Mother tonight. But all was not comfortable on the set during filming — Josh tells OK! at the CBS fall season party that those make-out sessions the two had to share were more than awkward.
"It was very odd because we immediately had to be making out — I mean, immediately because we're making out in about half the episode, so it was kind of like, 'Hey, nice to meet you, so glad you're doing this and…,' " Josh says, miming a lusty kiss. "And then there's 80 people watching, so it's actually not very romantic."
Article continues below advertisement
Still, Mandy was game. Josh smiled, "She went for it! She's a good 'fake' kisser."
Someone else was game too — co-star and Emmy nominee , who plays the womanizing playboy Barney on the hit sitcom. The actor is openly gay in real life and jokes to OK!, "While they were kissing I kept trying to just poke my tongue in there. They kept stopping me."
The second season of How I Met Your Mother premieres tonight at 8 p.m. on CBS. Keep an eye out for another musical guest star — !