NEWS
March Means New Shoes! Kirna Zabete's 'Urban Warrior' Shoe Collection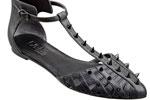 Spring is just a meaningless word when snowstorms are still sneaking up on the weekly weather forecast. News flash: flurries and printed floral flats never pair well together.
March isn't the blooming, sunny month that deserves the first day of spring. For a big geographical portion of the U.S., wearing spring shoes in March doesn't end well. Don't you wish you were the celebs in Hollywood that are sporting sandals in the warm weather?
Article continues below advertisement
Truthfully, most of us aren't big-screen stars living it up in L.A., so the shoe problems persist.
OK! News: Lucy Hale's Hot Pink Lip Shade
The Kirna Zabete at Nine West March shoe collection, The Urban Warrior, is a solution to the footwear frenzy that is this unpredictable month.
Designers Sarah Easley and Beth Buccini teamed up with Nine West to present a collection of practical and original shoes that debut each month. February was all about fantasy with red ostrich-feathered stilettos and leather layered frills.
Watch: Danielle Fishel's Beauty Routine
March brings the Kirna Zabete at Nine West Urban Warrior collection that is about combining fierce details, like studs and leather, to create a strong shoe to help you make drudging through the cold weather look more like prancing.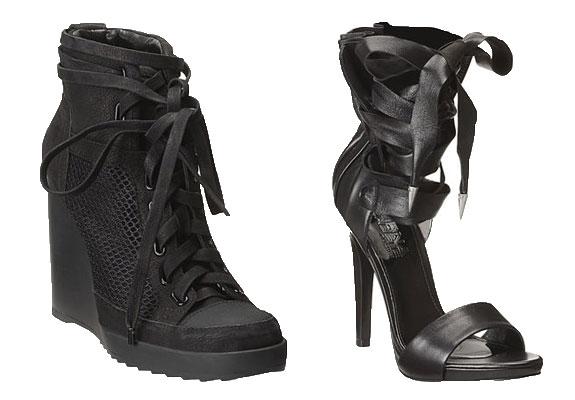 Photos: Who Are You Wearing? Kids Choice Edition
OK! got the chance to sit down with Kirna Zabete at Nine West designers Sarah Easley and Beth Buccini to talk about their month-to-month killer shoe collection. Make room in your closets for one more pair—or maybe we should up that number to a couple more pairs.
Article continues below advertisement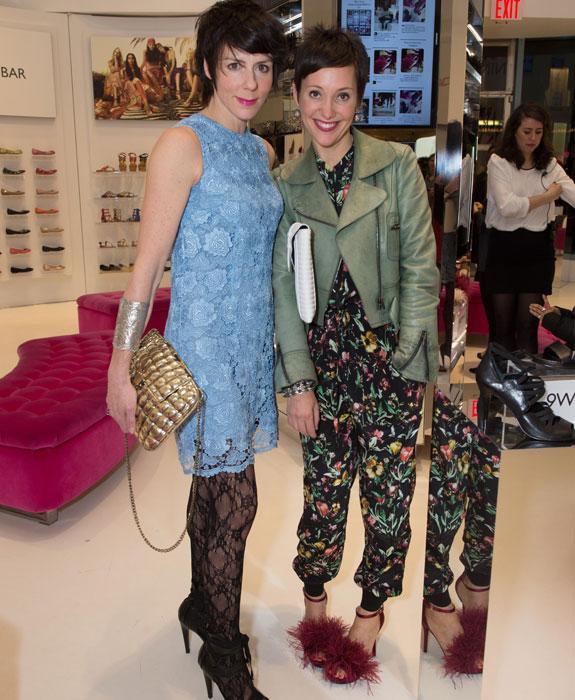 Watch: Kristen Stewart Getting Slimed
OK! Magazine: Can you talk a little bit about your inspiration for March's shoes?
Beth Buccini: In March, we are deep in fashion show land in Europe, and it's really when you're transitioning your wardrobe to spring. And you think it's going to spring because it's March 20th, and today is the first day of spring, but it is 20 degrees outside. So you want something that is strong and open, but not the big boots you've been wearing all winter and not the clodhopper shoes you've been wearing all winter.
Sarah Easley: We think that accessories are a really good place to express your mood. You don't really have to deal with any silhouette or shape issues. It's a place to take risks and be really strong and really fashion forward.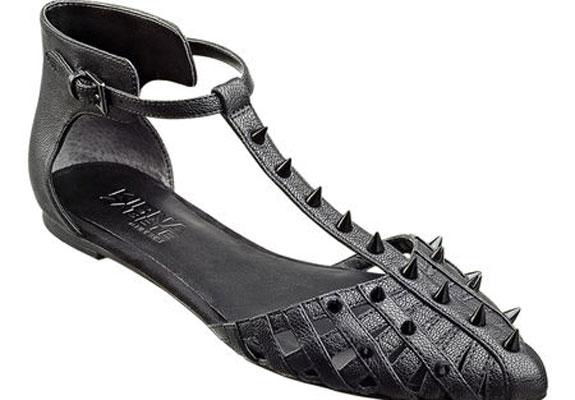 OK!: Out of your March shoes, which one is your favorite?
SE: The sneaker for me. I've worn it all over Paris twice. I've worn it all through the airport. I've test driven that sample that I stole from the shoot to death.
Article continues below advertisement
BB: This paper-bag one is for me. This is actually the best-seller.
OK!: We also really like the concept of releasing a new shoe every month.
BB: It's been so much fun to do it that way and create a wardrobe of shoes that women need.
SE: Our dream was to create the shoes that you crave and need, but you don't already have. So you probably don't already have red ostrich feathers.
OK! Is there a particular celebrity that you look to inspire the way you dress or a celebrity that you wish would wear your shoes?
BB: I think Michelle Williams is darling. I think she has great style. I'd love to see her in some feathers.
SE: I would have to say Julianne Moore, who I think is such a real New York City mom. She does the rat race that we do where—I mean, she's a public person, but we vacillate between literally the soccer fields and the runway show. I feel like her needs are also complicated, and it would be flattering to see some of our designs be her solutions.