NEWS
The Cold Shoulder: Is Margot Robbie Jealous Of Kaley Cuoco?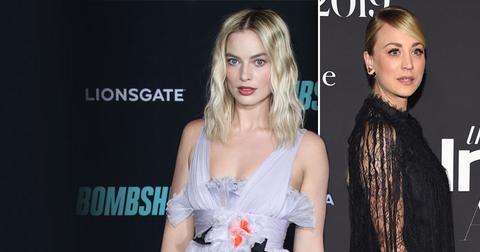 Jul. 31 2020, Published 7:35 p.m. ET
View all comments
Article continues below advertisement
"The very thought of sharing the spotlight made them cringe." And though the source claims the two simply "don't like each other," for Margot, there may be some jealousy, as her Birds of Prey movie didn't perform at the box office, while Kaley's series Harley Quinn received rave reviews.
"No one expected Kaley's TV show to be such a hit - least of all Margot," says the source. "She thinks Kaley's take on the character is lame and overrated, and the feeling's mutual."