NEWS
Maria Shriver: I Left the Baby in the Car!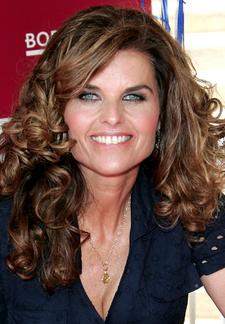 Maria Shriver may be married to California governor Arnold Schwarzenegger, but beyond her First Lady duties, she's also a mother to Katherine, Christina, Patrick and Christopher, a job she's wholly dedicated to.
"Raising children is an extraordinary achievement," she tells MomLogic.com. "The work we do as mothers with our own children and to mother others, I think, is the most valuable contribution we can make."
Article continues below advertisement
Even this Kennedy relative has her moments, however, admitting to her most embarrassing moment as a mother – leaving one of her kids in the car!
"I was driving my girls to a softball game...and they were late. I ran, parked the car and told them to jump out and run across the field. Then I parked the car, jumped out, ran to the field, got to my seat. I actually felt relaxed, why do I feel relaxed, this is weird, oh my god - I left the baby in the car!" she confesses. "Right away when I sat down I felt there's something missing and it was the baby! I ran back across the street so fast. I was sobbing, crying. I was so horrified."
As for advice for the presidential hopefuls and their families, Mrs. Schwarzenegger has a few tips.
"The McCain children are sort of older, so I think that's very different," she says. "I think the Obama children are young enough that perhaps right now they are enjoying it. I think the best advice I would give to either one of them is to try to keep your children out of it as much as possible. Try to allow them to become who they really are."