NEWS
Maria Shriver's Camp Leaked Arnold Schwarzenegger's Love Child Shocker?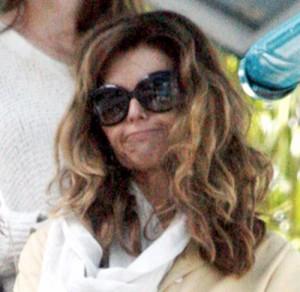 Maria Shriver may have been behind the big media reveal of Arnold Schwarzenegger's love child, forcing him to confess to having a child with a former household staffer. A new report suggests Maria and her people leaked Arnold's big secret to the media.
TMZ reports that because Maria was so angry at Arnold, she wanted to reveal his news, and her people helped her.
Article continues below advertisement
"When Maria found out that Arnold was the father of Mildred Patty Baena's son, she was hysterical and wanted to hold a news conference blowing the lid off the scandal," TMZ's report says.
Maria's anger allegedly led her to leak details about Arnold's affair to the L.A. Times.
According to TMZ, Maria found out about Arnold's love child in late April or very early May.
Reportedly, Maria has wanted a divorce for almost two years, and now with the revelation of Arnold's scandal she is ready to end their 25-year marriage.
According to TMZ, Arnold and his people know the story leaked through Maria's camp.
The Schwarzenegger/Shriver family has been catapulted into the center of the public spotlight after patriarch Arnold confessed to fathering a child out of wedlock with a ex-housekeeper, believed to be Mildred Patricia Baena, 13 years ago.
Maria has reportedly hired top divorce lawyer Laura Wasser, and new reports suggest the estranged couple's divorce could cost Arnold close to $200 million.