NEWS
Mariah Carey's Diva Morning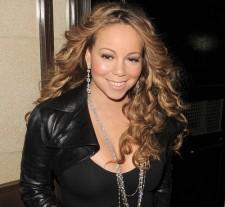 Mariah Carey must really dislike wrinkly clothes! The British morning talk show GMTV's host Kate Garraway said the singer had two people help lower her onto a sofa so that she wouldn't wrinkle her dress — and that's not all her entourage had to do!
Kate also said that another member of her entourage had to walk backward in front of Mariah so that in case she fell he could catch her.
Kate's backstage comments have gotten her into some trouble with Mariah's reps who said they were a "gross exaggeration."
Article continues below advertisement
British newspapers say Kate will apologize and although she made the superstar singer sound like a bit of a diva she also said, "Mariah was very nice."