NEWS
Mariah & Nick in Fender Bender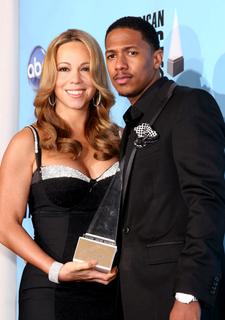 The Internet is quite a handy tool: if you're in a car accident, just log on to let everyone know what happened! Even celebrities have gotten into the game, using sites like Twitter to keep fans and friends up to date.
Apparently Mariah Carey and hubby Nick Cannon were just in a minor car accident in L.A., and soon after Mariah took to Twitter to spread the word.
She just posted to her page from TwitterBerry (BlackBerry's Twitter application):
Article continues below advertisement
"so this is why I don't drive,or get up early. Just got into a little car accident in la..but we're all ok. Neither of us were driving."
Whew!