NEWS
Mariah & Nick: Out of Sync?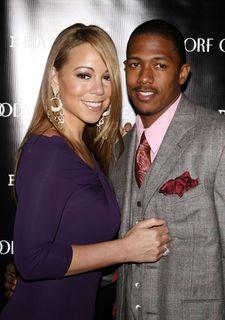 Nick Cannon, 28, held a packed house on Oct. 20 as he spun classic hip-hop tunes for the gala party at the Whitney Museum of American Art in NYC.
But there was one audience member who clearly wasn't bopping to the DJ's music – his wife, Mariah Carey! Mariah sat in the back of the DJ booth, glumly fiddling with her cell phone. Then, 10 minutes into Nick's set, Mimi, 38, snuck out to chat with gala host Donatella Versace.
Article continues below advertisement
"Mariah clearly wasn't into Nick's music at all," says one partygoer. "It looked like she wanted to tell him to turn down that awful rackett!"
Maybe the singer was just preoocupied. Mariah has signed up to appear on the British series The X Factor next month, where she'll sing her new track "I Stay In Love."
Mariah is one of the most successful female artists of all time," says an insider. Says another, "Simon Cowell loves Mariah. He's always comparing acts to her. And finally all the compliments have paid off."
Now if only Nick can get his wife to give him compliments on his music! Listening to him spin is obviously not how she stays in love!