NEWS
Mariah Tweets New Album Name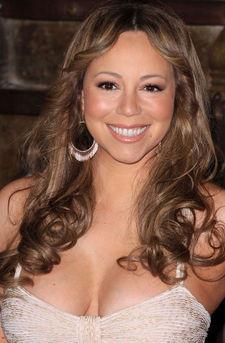 Forget press releases, stars these days are heading straight to Twitter!
Mariah Carey decided to le the world and her fans know the title of her new album via her Twitter page, writing today: "Bcuz I Love U, I want u to be the first to know the title of my new album 'Memoirs of an Imperfect Angel' Its very personal & dedicated to u."
Earlier she warned her fans of impending news, tweeting, "Don't forget, I have an exclusive announcement for everyone today at 3:27pm. LYM!!"
Article continues below advertisement
Mariah and hubby Nick were most recently having fun in Cannes, promoting her upcoming film Precious. Mariah takes on a serious role of a social worker in the movie, which focuses on the struggles of an overweight, pregnant teenager growing up in Harlem. The drama is based on the novel Push by Sapphire.
RECENT MARIAH PICS: