NEWS
Mariah Yeater Speaks Out on Justin Bieber Baby-Daddy Claims: "My Allegations are True"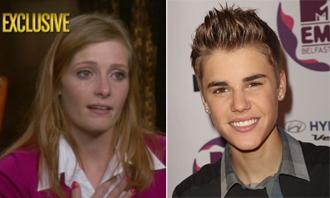 Article continues below advertisement
"He immediately took a liking to me and we just got to talking," Mariah explains to The Insider of how they met. "It was kind of me and him with other people elsewhere and then he eventually asked me, 'Would you mind if we can go somewhere and be alone?' "
"Then when we got to — what turned out to be a bathroom — his whole demeanor changed," she says. "It went from cute and gushy to just more aggressive."