NEWS
Marie Osmond Gets Hitched to Her First Ex-Husband!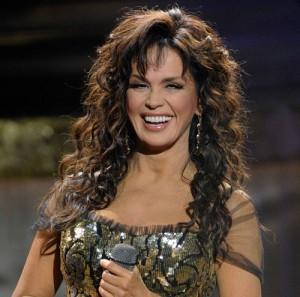 Some people never get over their first love. In strange-twist-of-fate celeb wedding news, Marie Osmond just took another trip down the aisle, remarrying her first husband!
TMZ reports that Marie Osmond re-wed her first husband, Stephen Craig, today at the Latter Day Saints Temple in Las Vegas.
The reunited couple married in 1982, and divorced three years later citing "mental cruelty" according to TMZ.
Article continues below advertisement
Marie and Craig have one son, Stephen, who is now 28, from their first go-round as hubby and wife.
After their divorce, she married Brian Blosil in 1987 and went on to have seven children before divorcing in 2007.
Hopefully, a third-time marriage, second husband is the charm for Marie, who suffered a family tragedy last year.
Her 18-year-old adopted son Michael Blosil jumped from his high rise apartment building in L.A. to his death after suffering from depression.