NEWS
Mario Lopez: Broadway or Bust!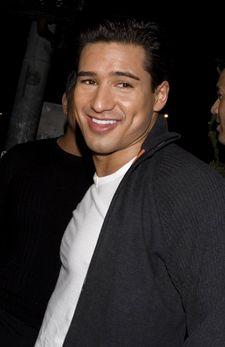 is proving he not only acts, but sings and dances as well! — well, sort of.
"Everyone sings and dances except for the character I play, Zach," Lopez laughs. "He doesn't necessarily have to sing. I said, 'All right, that's my guy!'"
Lopez has signed on to appear in the long-running Broadway hit, A Chorus Line.
Extra's weekend co-host tells the show he has always dreamed of performing on Broadway but insecurities about his singing always held him back.
Article continues below advertisement
"They approached me to do The Producers and Chicago," he says, "but the crazy thing is I can't really sing… That's the irony of it. I love to sing, but was not comfortable enough to do it on Broadway."
Lopez says there is one place where he feels comfortable singing. "I can do it in Koreatown at the karaoke bars," he jokes. "I sound like Elvis there!"
Hey, we hear singing in the shower always sounds good too!