NEWS
Mario Lopez is a Mama's Boy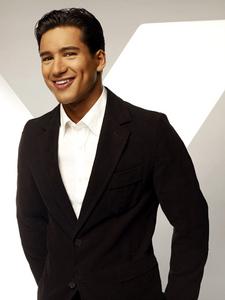 Mario Lopez, with a little help from some of his famous friends, is clearing the air about some of those stereotypes he's been painted with over the years.
Labled a player, ladies' man and the ultimate bachelor, Extra's new host has also had his share of solid relationships, including a marriage to former beauty queen Ali Landry.
But now, in a new E! True Hollywood Story set to air Friday night, Lopez reveals he's not exactly what people have made him out to be, dishing on everything from where he and Landry went wrong, to what he really wants out of life.
Article continues below advertisement
"To cut through all the other bulls**t and all the other stuff, here's the thing: Ali is an amazing woman, great person. She'll always have a special place in my heart," Lopez says. "Just didn't work out with us. I mean, everybody's been in relationships where it hasn't worked out, but you know, we were both young and sometimes people just get along better as friends."
At the time, rumors about the break-up focused on Lopez's philandering eye. One of the former Saved By The Bell star's pals says the boy can't help it!
"The girls swarm. It's absolutely amazing," says friend and Girls Gone Wild founder Joe Francis. "It's like when you throw chum in the water and the sharks feed."
When Mario appeared on Dancing with the Stars, his partner was the sexy pro-dancer Karina Smirnoff. Soon after the show began, people started whispering that the two were a couple. Indeed, the pair took their partnership off the dance-floor, but Lopez pal Shanna Moakler says Smirnoff didn't fall for him right away.
Article continues below advertisement
"She really challenged Mario. Where some women were just kind of enamored by Mario and just kinda look at him, Karina's not afraid to say who she is. She's an international world champion. She's a star," says Moakler. "So she was like, 'I don't know who you are.' And Mario, I don't think, was used to that kind of, you know, that kind of personality, and I think that really intrigued him."
The couple broke up last summer, but the two dated for nearly two years. Mario's close pal and Desperate Housewives star Eva Longoria-Parker defends him, saying, "He's a mama's boy, loves his mom. His mom is one of the most important things in his life. He looks like the fun guy that goes out and dates women and he's not. I think the biggest misconception is that's he's this playboy and that's he's going to be the ultimate bachelor, and that's not what he wants. He's wants a family and he wants a wife."
Tune into E! on Friday night at 9pm ET/PT for the entire True Hollywood Story!