NEWS
Mariska Hargitay Opens Up About Lung Injury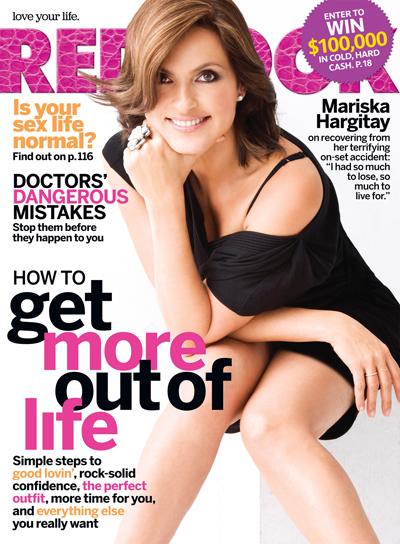 For the first time since she injured herself on the set of Law and Order: SVU last October, Mariska Hargitay is opening up about what happened: She was doing her own stunts that day, as usual, when she landed in a way that began a microscopic bleed in her lung tissue. Mariska was eventually admitted to the hospital in January, where an X-ray showed that her right lung was 50 percent collapsed.
"I began to panic," she tells Redbook in their August issue. "I was so scared."
Article continues below advertisement
After a medical procedure was performed to prevent a more serious surgery, Mariska was assured she was okay, but then, she says, "on March 5, it happened again. I was one out of 1,000, statistically."
The experience made Mariska look closely at the value of her life and what was at stake.
"I had so much to lose, so much to live for," she says. "I have so many blessings, and I've learned from all of my experiences and my losses."