NEWS
Mark Salling Racks Up Parking Tickets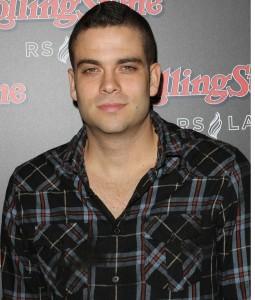 Even though he's on a hit TV show, Mark Salling doesn't get to do whatever he wants.
The Glee star, 28, takes OK!'s Last Word interview in the issue on newsstands now. Here he comes clean about being homesick and his favorite indulgence.
This is what you won't find in the magazine.
Last time you went home to Dallas?
I went home in July for a wedding for a good friend of mine. I'm so homesick right now. It's been too long.
Article continues below advertisement
Last time you got a speeding ticket?
Probably five years ago - I don't get that many speeding tickets but I've probably accumulated at least $8,000 in parking tickets.
Last thing you did before you left home?
I don't like to think I ever left, I'm just in an extended business trip to Los Angeles.
Last thing you lost?
My mind.
Last indulgence?
I tend to go hard on that In-N-Out, animal-style fries and all.
Pick up the OK! on newsstands now for Mark Salling's Last Word. The cover line is "Rob and Kristen: Just Married." And, check out Mark's new album Pipe Dreams, which is being promoted by GUESS.