NEWS
Mark Wahlberg's Routine Includes Church, 'Phineas and Ferb'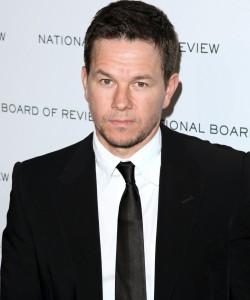 Mark Wahlberg is a true family guy who has a nickname for each of his four kids - Ella, 7, Michael, 4, Brendan, 2, and Grace, 1.
The married actor, 39, who has generated Oscar buzz for his role in The Fighter, knows his priorities.
On Sunday, he was honored with the Indie Impact Award at Variety's 10 Directors To Watch brunch during the Palm Springs International Film Festival.
Mark attended church before the ceremony, where he joked that his prize looked like a bong. Still, he added that he quit smoking years ago because of his kids.
Article continues below advertisement
What do his little ones watch on TV?
"Phineas and Ferb," he says at the National Board of Review of Motion Pictures Gala held Tuesday at NYC's Cipriani 42nd Street. "It's a really cool cartoon about two kids, and their sister's always trying to get them in trouble and trying to rat them out to their mother. And then there's a bad guy and a platypus, and the bad guy is always trying to end the world, and the platypus keeps stopping him. It's fantastic. You have to watch it."
He involves his brood in his acting career by bringing them to the set of the movie he's filming now in New Orleans, and offers an example by not letting his success go to his head.
"I like a little peace and quiet," he tells me. "I just ask that people show up on time and they know their lines."
For more on the Palm Springs International Film Festival, pick up the OK! on newsstands this week. The cover line is "Jenelle Davis: Losing Her Baby."