NEWS
Marlee Matlin Debuts on "Dancing With the Stars"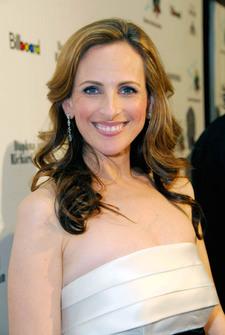 There's been a one-legged dancer on Dancing With the Stars, but never a deaf competitor — until now. Marlee Matlin has signed on to compete in this season's ballroom dancing competition. Matlin cannot hear music, and will rely on her partner Fabian Sanchez to guide her through performances. She'll need all the help she can get: this season Matlin competes against Olympic figure skater Kristy Yamaguchi, tennis champion Monica Seles and actor Steve Gutenberg, among others.
Article continues below advertisement
Matlin says practicing has become a full-time job, and it's paying off. "She's got natural rhythm. She's on time every single time," Sanchez told the New York Times.
In fact, he adds, her deafness may be an advantage. "I have somebody who has never danced, who has never heard music, so I can mold her however I want,'' he said. ''She's more sensitive to my lead because she's not trying to follow the rhythm on her own.''