NEWS
Marlee Matlin Marriage Secrets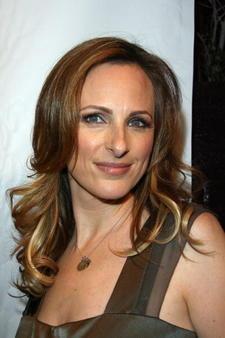 The fifth season of her hit Showtime show The L Word just premiered, but Marlee Matlin has bigger things to celebrate in 2008. In August, the actress will celebrate her 15th wedding anniversary with husband, law enforcement officer Kevin Grandalski.
So when OK! caught up with Marlee over the weekend at the show's premiere party at The Factory in West Hollywood, we had to know — what's the secret to wrecking the celebrity marriage curve?
Article continues below advertisement
"I have a great husband," Marlee tells OK!. "He's my rock. He has so much patience and understanding."
And because behind every great man is a great woman, the Oscar-winning actress credits Kevin's mom for keeping them happily together.
"You also have to have a great mother-in-law to make it work too!" Marlee says.
As for her Showtime hit, which she joined last season as co-star Jennifer Beals' love interest, the 42-year-old couldn't say enough great things about it.
"I get to be in touch with my feminine side and hang out with a whole bunch of women," she says. "That's a great experience in itself."
By David Lasky