NEWS
EXCLUSIVE: Marriage Boot Camp Reality Stars Season 2 Cast REVEALED!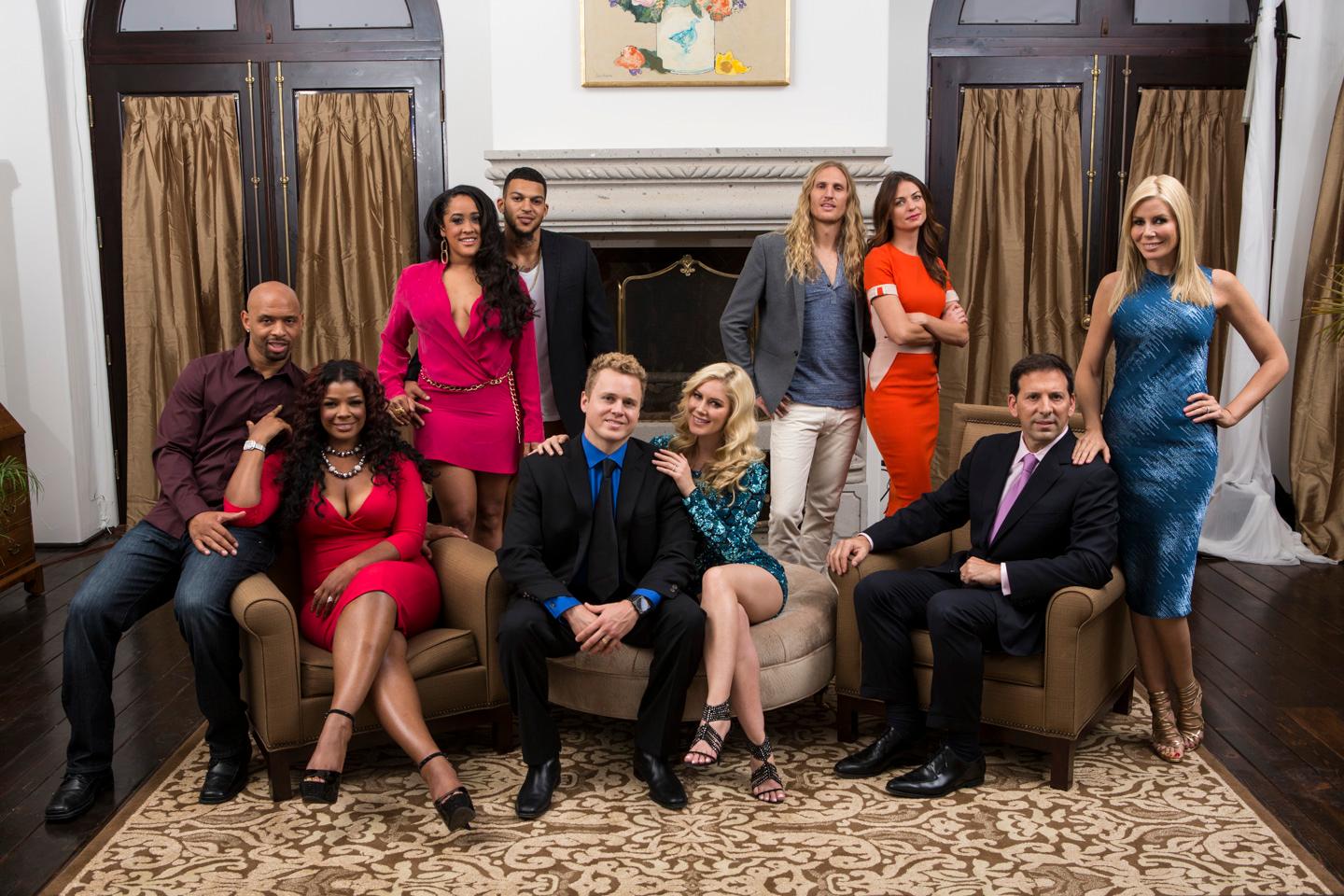 There's trouble in paradise for these couples, who will be forced to say their "I Do's" again…or maybe their "I Don't's." OKMagazine.com can exclusively reveal the cast for season two of WE tv's Marriage Boot Camp Reality Stars. And the couples are…
Heidi Montag and Spencer Pratt of The Hills
Aviva and Reid Drescher of The Real Housewives of New York
Natalie Nunn and Jacob Payne of Bad Girls Club and Bridezillas
Article continues below advertisement
Tyson Apostol and Rachel Foulger of Survivor Blood vs. Water
Syleena Johnson and Kiwane Garris of R&B Divas
The six couples will get pushed to their limits—physically and emotionally—by Marriage Boot Camp creators, Jim and Elizabeth Carroll. The husband-wife duo will force the couples, all who have unique marriage troubles, to "face demons from their past" that are "suffocating their relationships."
The season will be full of tough love as the couples find out what caused their relationships to take turns for the worse. In the end, the couples will be faced with a question that will determine the rest of their lives: Is their marriage worth saving or are they better off apart?
Here's what's been going on in the lives of the celeb couples joining the cast before the premiere on WE tv in 2015.
Heidi and Spender's marriage is on the rocks. The Hills couple spent all of their realty TV-made fortune within months following the show's end. Not to mention, they're living paycheck to paycheck and IN Spencer's parents' home! Worst of all, Heidi want to be a mom and Spencer wants to remain a fixture on the nightlife scene.
Article continues below advertisement
They may be socialites but Aviva's social status is what's bothering Reid. The Housewife's "affinity for being famous" and her TV friends have been bad for the relationship. Her obsessive Googling habit, where she reads and takes all gossip to heart, is bothering her husband, too.
Instagram is driving a wedge between Natalie and Jacob. The former Bad Girl is posting nearly naked photos and her husband is green with envy at all of the men commenting. The footballer can't keep an eye on her either since he is playing overseas.
For Rachel and Tyson, who have been together for six years since Survivor, it's the lack of a ring risking a breakup. She's ready to walk down the aisle but he hasn't popped the big question, leaving Rachel wondering if he is waiting for someone better to come along.
Even communication hasn't helped this marriage. The now retired Kiwane has expressed his feelings to Syleena about being a stay-at-home dad. However, the R&B Diva shuts him down whenever he tries to talk about his role at home and it's taking a toll on their relationship.
Season 2 of Marriage Boot Camp Reality Stars will air on WE tv in 2015.