NEWS
The Marriage Ref Makes Its Season Premiere Tonight!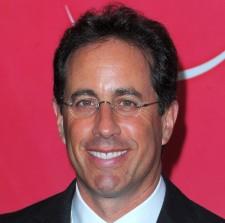 Marital disputes are up for review tonight in the season premiere of NBC's The Marriage Ref. Do stars have the insight needed to save American marriages? Make the call for yourself!
Tom Papa helps dueling couples with some assistance from Executive Producer Jerry Seinfeld, Tina Fey and Eva Longoria Parker on this week's panel!
See which spouse these stars say should win tonight at 10 pm on NBC!
Sponsored by NBC
Article continues below advertisement