NEWS
'Martha Marcy May Marlene' Star Elizabeth Olsen Talks Nude Scenes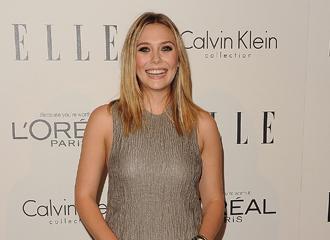 The Olsen twins' younger sister, Elizabeth Olsen, is making a name for herself in her film debut of this weekend's indie drama, Martha Marcy May Marlene. The 22-year-old actress is still getting used to the spotlight and hoping her nude scene in the film doesn't "pigeonhole" her.
Nude scenes are a tricky thing to shoot and for an actress just starting out they can create some nerves!
"I feel like actors are tools to help the story, and if nudity is part of the story in an effective way, then it just is. If it's sensationalized and gratuitous, I don't want to do it," Elizabeth explained to New York Magazine's Vulture. "In this film, it has a very clear purpose of someone losing their full sense of self-identity and ownership of herself and her body and her mind. But there are all these things you have to fill out, like it says there's this many seconds on this part of the body, and you can show this part but not that part and for this long."
Article continues below advertisement
And Elizabeth got inspiration for her nude scene from a specialist — Kate Winslet.
"You know, I remember seeing Holy Smoke, Jane Campion's film with Kate Winslet and Harvey Keitel, where I was like, 'Yeah, Kate Winslet.' Her nudity made the story so much creepier."
"So I had to just talk to myself out loud in that type of way, to say to myself, "It's not going to pigeonhole you."
Martha Marcy May Marlene is in theaters now!