NEWS
Martha Stewart's Warm-Weather Party Tips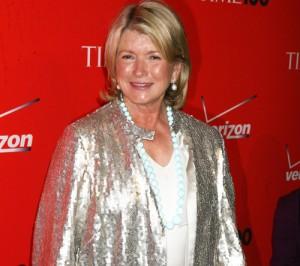 In celebration of Memorial Day Weekend, Martha Stewart comes to the rescue with her entertaining do's and don't's.
"Make a good drink out of fresh juices like lemon and limes," she recommends.
How does she advise dealing with the unexpected when throwing an outdoor barbecue?
"Just be cool," she tells me.
Now that spring is in full swing, we can find the domestic doyenne participating in her favorite outdoor activities.
MORE ON:
Red Carpet Confidential
Article continues below advertisement
"Oh, I garden," she says.