NEWS
Mary-Louise Parker Talks Movies and Motherhood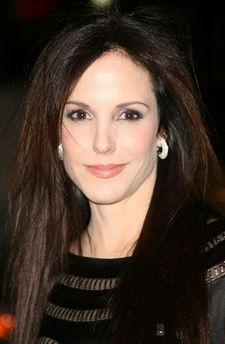 Mary-Louise Parker is scared of things that go 'bump' in the night. "When I hear a noise , I do jump pretty much to the ceiling," the actress, says. "I'm really jittery at night. I don' t like the dark." It's hard to believe that Parker, 43, is scared of the dark when she seems to excel at much 'scarier' notions, like being a single parent and a working mom.
OK! met up with Mary-Louise at NYC's Regency Hotel, where the actress was eager to talk about motherhood and how it helped her relate to her role in her latest project, The Spiderwick Chronicles.
Article continues below advertisement
"I hope I'm a better mother in some ways, and I'd like to be as good as her in others," Parker says of her character in the film. "I mean, every parent fails. That's what I like about this character, she's not perfect. She loses her temper, she's impatient, she makes bad decisions like most parents."
Parker is currently dating actor Jeffrey Dean Morgan (Grey's Anatomy) and has a 4-year-old son, William, with ex Billy Crudup (the two split while she was still pregnant). In September, she expanded her brood with the adoption of a baby girl she named Ash.
When it comes to being a single mom, Parker says she doesn't sweat the small stuff. "Of course I think about myself, but I think about my children 25 hours a day," she says. "I think about my children as I walk in the door, so I don' t think in terms of 'oh if my life were...' That's not good for them. Your children suffer when you have one foot in the past."
The Spiderwick Chronicles opens in theaters Feb. 14 on Valentine's Day.