NEWS
Masseuse Called Mary-Kate First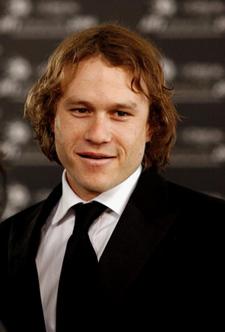 Diana Wolozin, the massage therapist who discovered Heath Ledger's body, made her first two calls to Mary-Kate Olsen, rather than 911, according to a timeline released by police.
Police estimate that the Brokeback Mountain star probably died sometime between 1 p.m. and 2:45 p.m. on Tuesday of what authorities say may be an accidental drug overdose. Six types of prescription drugs — including those used to treat anxiety and insomnia — were found at the scene.
Article continues below advertisement
Wolozin said that when she arrived for Ledger's 3 p.m. massage, he appeared to be sleeping, and she began to set up the massage table. When he failed to wake up, she panicked, and called Mary-Kate Olsen — with whom she knew Ledger was close — to ask what she should do. Olsen, who was in California at the time, said she would send over her private security detail, presumably to avoid a public scene. Wolozin called Olsen once more before finally calling 911.
Ledger was pronounced dead at 3:36 p.m.