NEWS
Matchmaker Offers Jen Aniston Her Services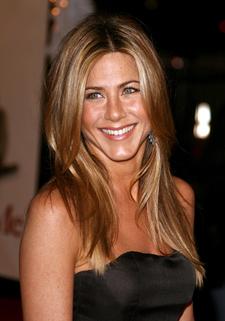 Jennifer Aniston might be single now after her split from John Mayer, but she doesn't have to be. Millionaire Matchmaker's Patti Stanger says she can help her snag the right guy.
"Jennifer Aniston could really use my services; she's going through a rough time right now," Patti tells PopTarts. I read her body language all the time and I hated John Mayer for her. I said he's going to break up with her after the Academy Awards, he's just using her."
Article continues below advertisement
Hindsight might be 20/20, but Patti seems convinced a dose of her tough love would do the trick.
"She needs an intervention, and I would be there for her, and I would keep it on the down-low, and nobody would know about it," she says.
The key, Patti adds, is looking outside the biz for her new man.
"I wouldn't match her up with Hollywood; I would give her one of my clients who is a businessman on the Forbes list — one of the big people like at Time Warner, someone who's high up on the food chain," Patti explains. "She needs chemistry, and sometimes that older guy who's in his 50's, he's refined, and maybe been divorced, is going to be the guy."
Start your engines, guys!
OK!'s STYLE EVOLUTION OF JEN ANISTON: