NEWS
Matt LeBlanc's Comeback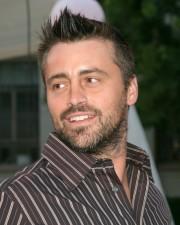 Matt LeBlanc is returning to television. Sorry Friends fans, it won't be a reunion of the Fab Five. Instead, the actor formerly known as Joey Tribbiani is making his comeback with a six-part series on the BBC.
Matt, 42, will star as himself in a satire of the television industry called Episodes, airing next year on the UK's BBC2 channel, reports the Daily Mail.
The show will revolve around an unsuspecting British couple who try to recreate a homegrown TV show on an American network with comic results.
Article continues below advertisement
Episodes was penned by Friends co-creators David Crane and Jeffrey Klarik, whose credits include Mad About You.
"I am also so glad I got the part," joked Matt, "seeing someone else playing Matt LeBlanc would have been devastating."