NEWS
Matthew Broderick's 'Ferris Bueller' Complete Super Bowl Commercial Released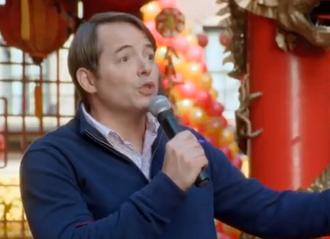 Spoiler Alert! The full Ferris Bueller's Day Off-themed Super Bowl commercial starring Matthew Broderick has been released.
OK! GALLERY: MATTHEW BRODERICK & JAMES — LIKE FATHER, LIKE SON!
If you want the Super Bowl commercials to stay a surprise just like the winner of the game, then don't watch this video!
Honda just couldn't wait for game day and released a full-length version of the Ferris Bueller-inspired ad early.
Article continues below advertisement
"Life moves pretty fast. If you don't stop to look around once in a while, you'll miss it." Matthew says.
Did this commercial live up the hype? Will you still be excited to watch it on Sunday?